Category:
Recruiting software
Top Benefits of Selecting a Good Staffing Agency Software
These days staffing agencies are in a serious need of automating there processes to stay ahead of the competition. Automation has slowly become an essential tool to outsmart the competition and grow as a top recruiter. When such is the scenario, the best and the most viable option is to go for a staffing agency software.
Many recruiting agencies and companies themselves are using ATS and recruitment software to fulfill their recruitment needs. But as a staffing agency you need much more than recruitment software, as recruitment needs, regulations and formalities varies from company to company.
A staffing agency software must have all the components of a recruitment software along with the CRM and VMS features. The primary reason is that a staffing agency manages candidates, along with the vendors and the clients.
Therefore, a good staffing agency software, has to be a perfect blend of CRM, ATS and VMS. This will be the best scenario, as right clients will get the right candidates. Staffing agency software will also let you efficiently manage external hiring of vendors and subcontractors in a situation of staff shortage. It will maintain your efficiency, even without expanding the team.
On that note, let's further evaluate some key benefits of using Staffing Agency Software:
INCREASED EFFICIENCY
Filtering and selection of the relevant candidate profiles become extremely fluent and easy
The administrative work gets reduced many folds
Efficient tracking of the candidate job profiles and work history can be performed
Merging of several administrative tasks such as, interviews, appointment, scheduling etc., saves time
The best part is that it will increase the quality of your hiring and save you from wasting your time on formalities
AUTOMATION INCULCATES DISCIPLINE
The human error causes because of multitasking can be eradicated
The accuracy of the information can be enhanced by automating data entry
Even the tracking could be done more accurately through automation as it will not be fooled by incorrect timesheets
As automation will furnish error-free data, hence it will facilitate a better match between clients and candidates
It will improve the quality of placements
Automation will allow you to create customized filters for relevant searches
IMPROVED MECHANISM
Staffing agency software will maintain a centralized, integrated and updated database
It will make the decisions making informed and competitive
A good Staffing agency software will be equipped with latest technology which will get the job done in a more efficient way
Latest Staffing agency software's have cloud based features which makes them assessable from anywhere
When an ATS will work in tandem with VMS, it will create a streamlined mechanism
SPEEDY HIRING
The filtration and search of the candidates, will become faster through a Staffing agency software
Staffing agency software gives you faster sourcing and placement through various channels
With automation, interviews and appointments can be completed in a lesser time frame
Automation can also help you in moving a candidate through the hiring process
EFFECTIVE SOCIAL RECRUITING
A good Staffing agency software will make social recruiting extremely easy
With all the social platforms and job portals integrated, sourcing of the candidates will become better
Some other avenues which get simplified by the utilization of staffing agency software are as follows:
PROFILING
A staffing agency software can hold data about every one of your probable candidates. It will help immensely, as to effectively source candidates; you will like to have details about their backgrounds and work histories.
If you begin with an applicant's resume, then resume parsing is simple with the ATS of a staffing agency software. Resume parsing lets you rapidly include the applicant's data.
You can likewise utilize the product to record conversations you have with applicants. For instance, you can record when you meet an applicant or inform them about an update.
EMAIL MARKETING
Staffing agency software can be efficiently used for email marketing. It will make your presence felt, to both clients and candidates.
Open job and order requisitions can be send to the candidates and clients to keep them on board
You can also opt for sending follow up emails to clients and inform them about more openings
SEGREGATION
Staffing Agency Software segregates your candidate details, client details and job orders
You can use filtered search to go through this segregated list
SCHEDULING
Staffing Agency Software can be used for scheduling interviews, appointments and meetings
You can use ATS calendar for scheduling phone calls, emails and interviews
All the future follow ups of communication and marketing can easily be tracked
Every task can be set for automated reminders
Some other exclusive benefits of CRM & VMS
COMMUNICATION
Every day, customers collaborate with your consulting group. Consistently, your group endeavors to create some bonding with these customers. But does your group maintain some records, such as,
Who has officially talked with whom?
Does your organization as of now have built up associations with these customers?
At the point when was the last time your advisors connected with a customer?
With the privilege of Staffing Agency Software's CRM, your group can altogether reinforce coordinated effort. By feeding all contacts and updates in a single database, your group will instantly know which customers require activity and which customers have been taken care of.
With a cloud-based CRM, your group can precisely perceive the bigger picture, enhance project management, and at last drive better customer engagement across all departments.
CUSTOMER EXPERIENCE
CRM does not simply profit your inside activities. It really upgrades the manner in which your customers and prospects work with you too. Today, customers expect a streamlined affair. They anticipate that you will know their necessities and will meet them productively, without putting them on hold.
That is the place CRM can help. CRM programming can help you rapidly distinguish a customer and where its purpose of contact was last left off, with your group. By being proficient and mindful, you can convey amazing client benefit, enhance maintenance, and increase customer fulfillment.
COST EFFECTIVE
Regardless of whether you are a piece of an autonomous practice, a little counseling firm, or a bigger office, it is essential to pick a CRM framework that spares you cash. This doesn't constantly mean finding the least expensive CRM or even a "free" choice. This implies executing a CRM that will lessen costs and enhance ROI over the long haul.
Free CRM frameworks can be enticing, however, they are typically joined by many shrouded expenses. Furthermore, they are not constantly far-reaching in case of arrangements.
Staffing Agency Software's comes with an integrated CRM which performs all the tasks while maintaining integration with the ATS and VMS. This integrated functioning of all the modules saves a lot of money which usually gets wasted on individual installations.
What is an Applicant Tracking System (ATS)?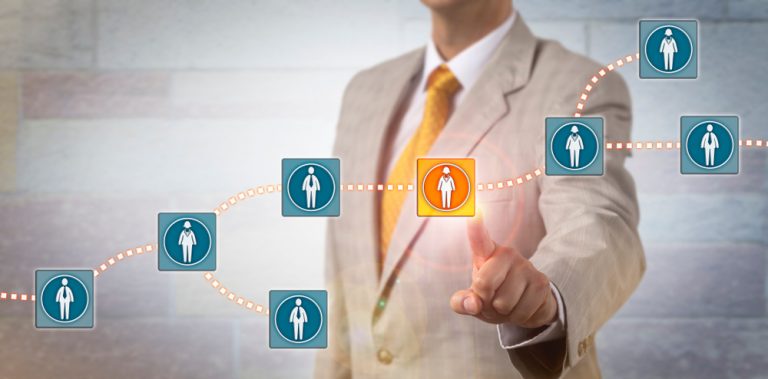 Applicant Tracking System (ATS Software) is a software that makes the process of recruitment much easier by searching and segregating the relevant information on your behalf.
An ATS Software can be used via internet from anywhere and it can be implemented on various sizes of businesses. There is also option of choosing from free or open source software.
In a broader sense ATS works as a CRM software, but is designed to handle all the aspects of recruitment process. An ATS works on the basis of various generic or customized filters such as keywords, skills, experience, education etc.
How an ATS Software Works?
The main function of an ATS is to build up a centralized database by collecting and processing information from various sources to cater the specific recruitment needs of a company. It collects the information from various applicants and processes it in an organized format.
The information is collected either through individual application or from various job portals, which are integrated with an ATS.
The recent and better ATS systems have a well-functioning AI, which can automate the whole process based on the customization you set. The other features that are used along with the AI are natural language processing (NLP), guided semantic search capabilities & cloud based platforms. Any good ATS these days must have a cloud based recruitment platform as the businesses have such an outreach these days.
Why Should employers Use an Applicant Tracking System?
The biggest benefit of an ATS lies in the amount of effort and time it saves. Moreover, as it is often said that an informed decision is a better decision. The automation factor of the an Applicant Tracking System streamlines the recruitment process which otherwise is all over the place. It sequentially initiates and completes all the processes along with notifying all the key personnel and departments. It sends alerts for each step to the responsible persons and concludes the process according to the given time frame.
With an ATS  you get a huge candidate pool through portal integration and centralized database which makes your hiring decisions much better.
An Applicant Tracking System usually has a resume parsing feature which extracts the information from various formats and arranges them in an organized manner. It supports all document formats and presents the information in machine readable output which enables an ATS to find any relevant information much faster.
A good ATS can customize itself according to the needs of a specific organization.
An useful component of an ATS is a powerful search feature which can penetrate through the huge centralized database and collect all relevant information instantly. ATS solves another huge problem faced by the recruiters, which is the burden of bulk communication.
An usual and manual recruitment process consists of so much ongoing communication that recruiters have very little time to research about the candidates. The automated email and sms integration of an Applicant Tracking System does this for every candidate, which lets a recruiter focus on the quality of the recruitment.
An ATS have features such as Vendor Management System, Billing Calendars, Invoice modules, Timesheets, Expense tracking module, Leave management module etc. which automates all the respective steps and caters to every aspect of recruitment.
In recent times with the phenomenal rise of the social platforms, social recruiting feature has become a must for an ATS. It allows a recruiter to source far more candidates from social platforms. The social platforms are also integrated with the ATS through portal integration.
As ATS cuts all the noise from the recruitment process and streamlines it, hence, it ultimately benefits the quality of the talent acquisition and subsequently to company's workflow. With the use of an Applicant Tracking System over time the talent acquisition strategies of the hiring team improves and strengthens HR administrative activities.
What Is Resume Parsing Software? How Does Resume Parser Work?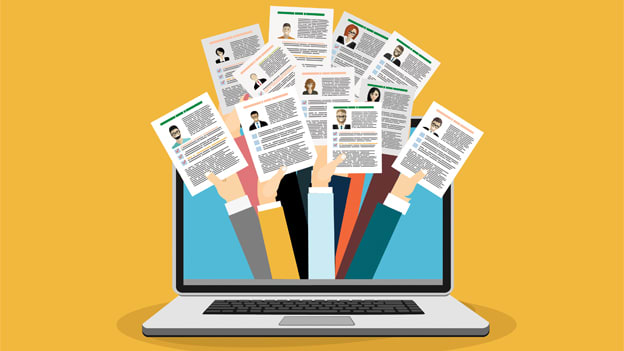 What is Resume Parsing Software?
Resume parsing is a complicated process. It takes years of experience and hard work to make a software that actually does the job with utmost accuracy. A resume parsing software is basically a context based software which is able to recognize the relevant information from the documents and present them in an organized manner so that it can be processed and stored in a database under various sections.
Various resumes have various formats and the language used in the resumes is often different and ambiguous. So when a recruiter is trying to source a candidate; usually they have to analyze the whole lot of resumes. Usually, in a recruitment process 90% of the resumes obtained doesn't fit the exact criteria. But still every resume is checked irrespective of the amount of time that is wasted.
A resume parser Software acts as a compiler and interpreter as it builds the unstructured resume in a structured format. Resume Parser automatically segregates the information into various fields and parameters. By executing program instructions in a sequential format a parser builds up an abstract syntax tree. The syntax provides content related details and it's abstract in nature as in fishes out only the relevant information.
Resume Parser tool parses most of the key resume fields from any resume file with high accuracy. Resume parsing eliminates manual data entry and enables better search results. You can find the most pertinent candidates in your Hiring Software candidate database. Resumes can be submitted for parsing one file at a time, or multiple files in an archive format. Bulk Files can be parsed at a time. The Resume Parser supports all types of popular formats including .doc, .docx, .pdf, .rtf, and .txt. You can even parse resumes from attachments. Resume parser, analyses data and extracts into machine-readable output such as XML or JSON.
Resume Parsing Software helps the recruiters insightfully by streamlining their recruiting process. Resume parsing or extraction spares recruiters time essentially in light of the fact that the HR's don't need to analyse heaps of resumes. Rather, the resume parsing creates the data, the HR's require. In that way, HR's can effortlessly compare the various profiles to find the right one.
These days, resume parsing is getting automated with Artificial Intelligence. An AI uses NLP (Natural Language Processing) engine to interpret various resumes. Resume parsing services is generally combined with an ATS. Hence, it has a centralized database where the information is stored after parsing in an organized manner. Apart from that a resume parsing software is accompanied with a search feature to find out the relevant information.
How Recruitment Software Outperforms Simple ATS
ATS vs Recruitment Software:
Tracking, storing and sourcing the applicant data is just a part of the recruitment process. A simple ATS can perform this job. But an end to end recruitment process is comprised of several workflows. Only recruitment software is competent enough to handle all the workflows in an organized manner.
Recruitment Software automates resume screening, resume parsing, Job posting & interview scheduling. It helps to reduce the workload and focus more on hiring efforts. Timesheets, Invoice module & profit &loss module will also come in extremely handy.
Comparison:
Recruitment software can perform everything that an ATS can along with doing everything else. The biggest benefit of recruitment software lies in the automation. It organizes the workflow and each step is subsequently followed by another. The following table can explain how recruitment software scores aces over an ATS.
| FEATURES | RECRUITMENT SOFTWARE | APPLICANT TRACKING SYSTEM |
| --- | --- | --- |
| Resume Parsing | Yes | Yes |
| Applicant Tracking | Yes | Yes |
| Data Storage | Yes | Yes |
| Interview Scheduling | Yes | No |
| Automated Bulk Email & SMS | Yes | No |
| Appointment Scheduling | Yes | No |
| Powerful Search | Yes | No |
| Job Management | Yes | No |
| Social Recruiting | Yes | No |
| Portal Integration | Yes | No |
| Dashboards | Yes | No |
| VMS | Yes | No |
| Utility Modules | Yes | No |
Parameters:
When we talk about recruitment platforms the fundamental question is that how it is going to cater to your needs.
Every business has some generic needs and some personalized needs based on the industry, company size, geo-location & the various departments. Only recruitment software has enough flexibility to become custom fit.
Both staffing agencies & Corporate HR's can function with a recruitment software
Quality & Quantity of services offered with recruitment software are of enterprise level
Recruitment software are competent and technologically advanced than a simple ATS
Online Recruitment software offers one of the most secure and credible client data base
When we consider all these factors then our only choice can be recruitment software. It is,
Comprehensive & Utilitarian
Caters to every Industry
Worldwide Reach
Optimum quality with Technical prowess
Secure Database
Utilities of recruitment software:
Email & SMS integration supports bulk communication
Data will be stored in the software and can be searched whenever necessary
Provides with automated Salary calculations, leave policy Etc.
Organization can generate any kind of letter to candidates like appointment letter, appraisal letter & offer letter on an instant basis with standardization
Cloud based recruitment software is highly secure and flexible way for maintaining & processing confidential information
Recruiters can store enormous data & keep those files secure and confidential
Social Recruiting & Portal Integration lets you go through all the job portals and social platforms at once to find out the best talents
9 Powerful Reasons You Need Recruitment Software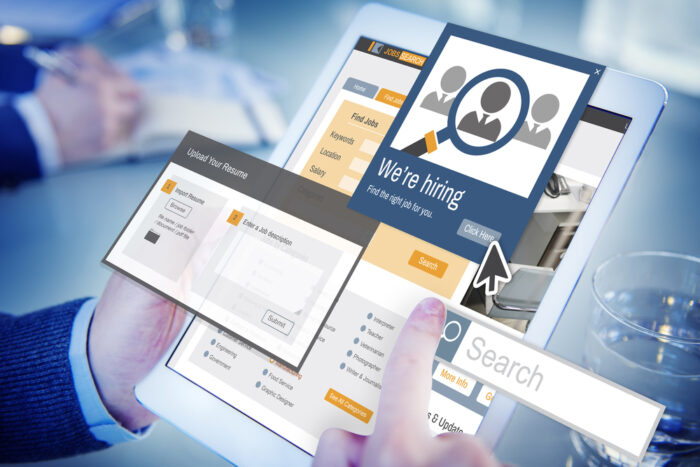 Are you satisfied with your recruiting procedure? A general complaint about recruiting is that it's not organized. If you are one of them, then it's time to opt for a recruitment software.
To say in one line "Recruitment software resolves the chaos created by manual process." Most of the companies till date are using manual recruiting modules. As manual process involves human intervention on every step, hence, it becomes extremely tough to get everyone on board.
Whereas with automation you can keep everyone in a loop and the procedure gets completed subsequently. With automation, you can reach out to all the right qualified candidates and process the information more efficiently.
Let's discuss the key benefits of recruitment software.
1. Automation
Automation executes several steps on your behalf and keeps the workflow intact. It notifies and alerts all the concerned departments, managers and candidates about the proceedings. It gets everyone involved, whenever needed until the recruitment is finished. The automation can be customized according to the preferences of a specific organization.
2. Cloud Based Services
Any good recruitment software these days comes with a cloud based services. Cloud services will act as an irreplaceable component for you as it lets you operate the recruitment software from anywhere in the world. It is also compatible to all the electronic devices. It will provide you with the flexibility and ease of access, around the globe which is almost impossible in its absence.
3. Ease the workload
Recruitment Software automates the recruitment process in helping you to identify the best qualified applicants, stores the candidate's data & reduces time to hire by screening qualified applicants. Sections like resume screening, resume parsing, Job posting & interview scheduling helps to reduce the workload and focus more on hiring efforts.
4. Dedicated Modules
A recruitment process from start to finish has various steps to be completed, such as, researching, sourcing, interview, appointment etc. Executing each process individually and manually is waste of time. Hence, recruitment software has dedicated modules for each and every function during a recruitment procedure. Through customization and automation they are completed in subsequent manner without any delay. It even helps you in standardizing and replicating a procedure.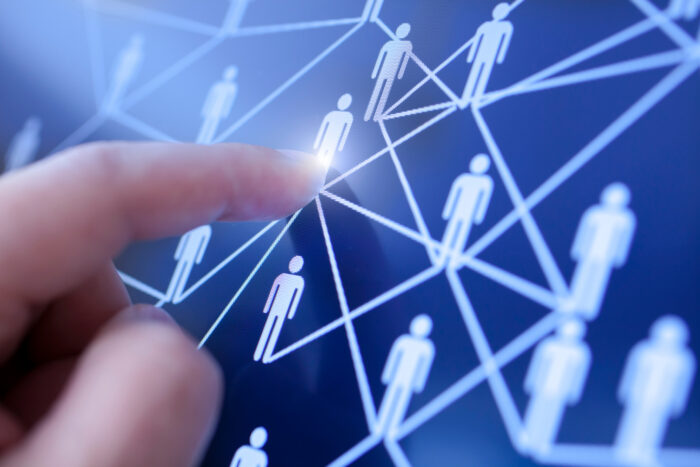 5. Cost effective
Communicating with candidates, entering data, handling their interview process & other administrative duties like a timesheet, invoice etc., gets time consuming and reduces the resource hours. These extra expenses and paperwork can be diminished using recruitment software.
6. Time Effective
With the help of automated interview scheduling, pre-screening, data sharing, pre-populated online forms and many other features, an ATS enables you to stop entering data and start filling positions. This result in more productive work days and faster time-to hire. By implementing an ATS most companies can reduce time-to-fill by more than 40%.
7. Security
Cloud based recruitment software is highly secure and flexible to process confidential information.
8. Centralized & Segregated Storage
Storage is not an issue for cloud-based software. The databases of recruitment software are usually Centralized & Segregated. Hence all the Recruiters can store enormous data & keep those files secured and confidential.
9. Resume Parsing Software
Every ATS is combined with resume parsing services. It makes relevant information extraction extremely easy and instant.
Automate and Simplify Your Recruitment Process