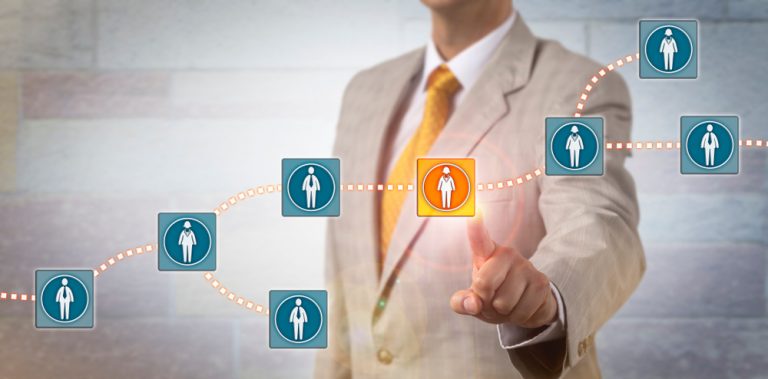 Applicant Tracking System (ATS Software) is a software that makes the process of recruitment much easier by searching and segregating the relevant information on your behalf.
An ATS Software can be used via internet from anywhere and it can be implemented on various sizes of businesses. There is also option of choosing from free or open source software.
In a broader sense ATS works as a CRM software, but is designed to handle all the aspects of recruitment process. An ATS works on the basis of various generic or customized filters such as keywords, skills, experience, education etc.
How an ATS Software Works?
The main function of an ATS is to build up a centralized database by collecting and processing information from various sources to cater the specific recruitment needs of a company. It collects the information from various applicants and processes it in an organized format.
The information is collected either through individual application or from various job portals, which are integrated with an ATS.
The recent and better ATS systems have a well-functioning AI, which can automate the whole process based on the customization you set. The other features that are used along with the AI are natural language processing (NLP), guided semantic search capabilities & cloud based platforms. Any good ATS these days must have a cloud based recruitment platform as the businesses have such an outreach these days.
Why Should employers Use an Applicant Tracking System?
The biggest benefit of an ATS lies in the amount of effort and time it saves. Moreover, as it is often said that an informed decision is a better decision. The automation factor of the an Applicant Tracking System streamlines the recruitment process which otherwise is all over the place. It sequentially initiates and completes all the processes along with notifying all the key personnel and departments. It sends alerts for each step to the responsible persons and concludes the process according to the given time frame.
With an ATS you get a huge candidate pool through portal integration and centralized database which makes your hiring decisions much better.
An Applicant Tracking System usually has a resume parsing feature which extracts the information from various formats and arranges them in an organized manner. It supports all document formats and presents the information in machine readable output which enables an ATS to find any relevant information much faster.
A good ATS can customize itself according to the needs of a specific organization.
An useful component of an ATS is a powerful search feature which can penetrate through the huge centralized database and collect all relevant information instantly. ATS solves another huge problem faced by the recruiters, which is the burden of bulk communication.
An usual and manual recruitment process consists of so much ongoing communication that recruiters have very little time to research about the candidates. The automated email and sms integration of an Applicant Tracking System does this for every candidate, which lets a recruiter focus on the quality of the recruitment.
An ATS have features such as Vendor Management System, Billing Calendars, Invoice modules, Timesheets, Expense tracking module, Leave management module etc. which automates all the respective steps and caters to every aspect of recruitment.
In recent times with the phenomenal rise of the social platforms, social recruiting feature has become a must for an ATS. It allows a recruiter to source far more candidates from social platforms. The social platforms are also integrated with the ATS through portal integration.
As ATS cuts all the noise from the recruitment process and streamlines it, hence, it ultimately benefits the quality of the talent acquisition and subsequently to company's workflow. With the use of an Applicant Tracking System over time the talent acquisition strategies of the hiring team improves and strengthens HR administrative activities.